Being a mom is many things, and answerer-of-all-the-questions is near the top of that list. More often than I want to admit, I get in a rut where I answer my kids on auto-pilot, basically playing verbal whack-a-mole to get through the day. Some days, that's the best I can offer, and coupled with all the love and grace, I think that's okay. But most days, I know I can do better.
Lately, I've been making a conscious effort to do two things: 1) change my auto-pilot answer to yes instead of no and 2) be 100% present where I am. This little experiment has completely changed the atmosphere of my home.
I think that I was afraid to say yes too much because I didn't want to spoil my kids, but the more I thought about it, I realized that it had more to do with me. I didn't want to alter our routine. I was "busy". Saying yes seemed like too much work.
Now, I'm not saying that I say yes every time my kids ask for cookies or more technology time or to jump from the counter to the couch with capes on. But I am saying that I started holding myself accountable and making sure I was saying no for a better reason than just not wanting to put in the time.
This is where the second half of my little experiment comes in. Being 100% present is practically impossible these days. There are distractions everywhere, not to mention the fact that the cute humans we created are walking interruption machines. I've been practicing being present by giving all of my attention to whatever is in front of me. If that's play time, I leave my phone elsewhere and get on the floor with my kiddos. If it's time to work and write, I set aside time in the day and don't feel guilty letting the kids watch one more episode until my time is up.
Practically speaking, this has looked like developing a daily rhythm that works for us, learning to be flexible, cutting my to-do list down to a small "must-do" list, and planning ahead for ways to say yes (like having favorite treats on hand or supplies to make a project they've been talking about).
The days I practice this mind-shift, I can feel a difference in our home. I'm happier, my kids are often better behaved, and there is just more joy overall.
I hope that sharing this inspires you to consider what would happen for if you started saying yes to your kids more often than you said no!
One specific area I'm working on this in is doing creative and sensory activities with my kiddos. I have a degree in Early Childhood Education so one would think this would be easy for me. I can think of all the ideas but when it comes to actually implementing them this is me…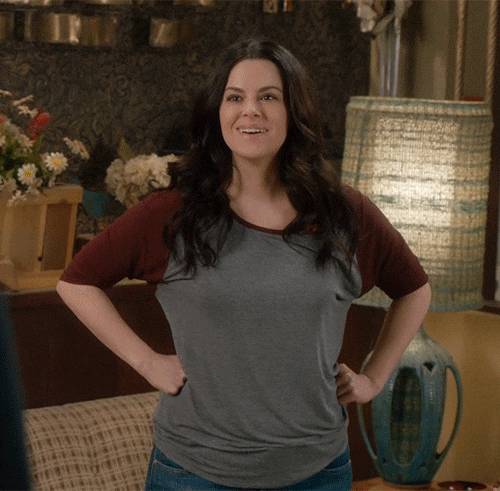 In the interest of reframing my thinking and learning to say yes to my kids more, I've been on the hunt for fun (read: messy) activities for my kids that don't require hiring someone to deep clean my house when we are finished.
My latest rediscovery – the wonders of shaving cream.
*Some brands do contain dairy (surprisingly!) so always be sure to check labels first if you've got allergies in your house! And if you have a little one who still likes to put things in her mouth, try either store bought or homemade whipping cream. Similar texture and safe to taste.
It's soft, smooth and squishy. You can smash it, write in it, paint with it, and drive trucks through it. It's fun for all ages, really (seriously, I just did this with a 19 year old, 10 year old, 5 year old and 18mo old). And the best part for me other than the smiles on my kids' faces is the fact that it's easy to wash off of clothes, hands and whatever surface it ends up on.
Try spraying a pile in front of each kiddo on a clean table and let them test it out.

Put a bunch into a shallow plastic bin and add plastic animals or shapes.

Add washable acrylic paint and make a really cool marbled art project. We used glitter paint and turned our finished product into flowers for our countdown to spring!

Details here.

Add glue and make puffy paint. The texture when it dries is so cool!

Details here.
I'm going to say yes to having fun with my kiddos at least once today – join me?